Ok, he didn't really kill my site but his site did kill my attempts to run Microsoft's SEO Toolkit against my site. While most of the blame really falls on Microsoft, I feel it's critical that AtomicInternet understand his role in bringing the SEO Toolkit to it's knees. The specific error that is thrown is this:
 There was an error while performing this operation.
Details:
Invalid name character in '_META_RSS:LANGUAGE'.  The ':' character, hexadecimal value 0x3A, cannot be included in a name.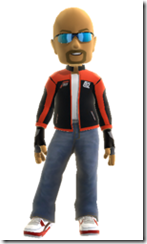 The short and skinny of it is that his site has the following line in the header:
<

meta

 

name

="rss:language"

 

content

="en-us"

 

/>

 
So while no, there isn't any good reason for this to be in the header of a website (as opposed to say, in an RSS feed) there really isn't any reason that the toolkit should die because of what it found in a linked web page.  In addition, there are no options to run the toolkit without checking specific linked sites or all linked sites.  After that failed, I turned back to the
W3C Validator
which proved once again that
my  site
is better then
Atomic's site
by the low low number of 402 errors and 89 warnings. 
---
---