Posted on: 1/1/2013 7:58:00 AM by Chris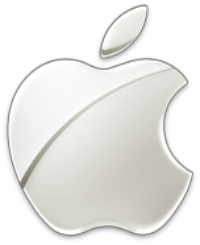 Welcome to 31 Days of iOS.  This series of tutorials will take readers through the basics of getting up and running with iOS development and will close with some more advanced topics to really make your apps pop. 
As entries are added, I'll add them to a list here.  Stay tuned for all the iOS you can handle!
Day 1: Getting set up for developing for iOS
Day 2: An inro to Objective-C
Day 3: Creating your first iOS App
Day 4: Working with Multiple View Controllers and Storyboards
Day 5: Programmatically showing View Controllers
Day 6: The Delegate Pattern
Day 7: Making Network Requests
Day 8: Performing Posts and Setting Request Type
Day 9: Handling Text Input
Day 10: Singletons and the AppDelegate
Day 11: Saving Data using NSUserDefaults
Day 12: CoreData
Day 13: The TableView
Day 14: The UIWebView
Day 15: Connecting to Built-In Apps
Day 16: Handling Device Orientation
Day 17: Using the Debug Console
Day 18: Opening your App from a Link
Day 19: Showing the User's Location with Maps
Day 20: Displaying Info with Maps
Day 21: Using the Camera
Day 22: Using the Gallery
Day 23: Using Background Threads
Day 24: The View Life Cycle
Day 25: The Application Life Cycle
Day 26: Setting up Push Notifications
Day 27: Sending and Receiving Push Notifications
Day 28: Activity Indicators
Day 29: Advertising with iAd
Day 30: Adding Analytics to your Apps
Day 31: Submitting your App to Apple
Series Wrap-Up

Comments: 0