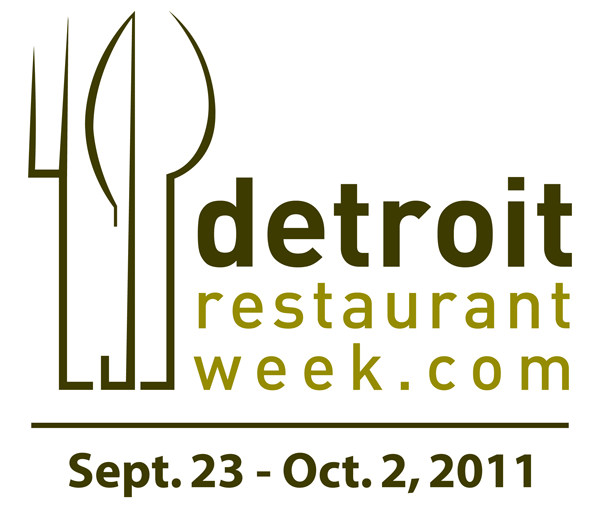 Last fall, I created my first Android application for Detroit Restaurant Week.  This application allowed users to view the menus for the different restaurants, make reservations, get directions to restaurants, add appointments to their calendar for when they were going to eat, read reviews, and more. 
With DRW being twice a year (Spring and Fall), I knew that when the fall season came around, I'd want to make a few updates to the application in addition to making sure all of the menus and restaurants were updated.  Early on when they started making announcements about Fall DRW, I got in touch with the people who organize and run DRW to let them know about the application.  After some very informative back and forth, I had more ideas about additions I could make to the application.  Today, I can happily say that Detroit Restaurant Week has officially announced my app as the Official Android Detroit Restaurant Week application.  I'm really happy that I could do something useful for an event that I enjoy so much. 
As I mentioned before, I had a lot of things I wanted to improve about the app this time around.  I'm super excited about all the great changes that ended up going into it.  First and foremost, the app loads a LOT FASTER.  This happens through a variety of mechanisms.  The restaurant, menu, and event information is stored locally whenever it has to be pulled from the internet.  If the information on the internet doesn't change, then the application won't have to pull it from the internet but just load it locally.  Also, if it does have to pull info from the internet, it does it much faster.  This all means that when you load the app, you're much closer to getting the information you need.  Also new this year I've added information on the Happy Hour preview events, the ongoing Detroit Events, as well as information on the official wine of DRW.  The color scheme of the app more closely resembles the DRW website giving people going between the two a better experience.  Lastly, at least of the things I can remember, I've added the awesome sponsors of DRW to the About page.  All this leads to a vastly improved experience over Spring's version of the application.
This year Erin and I will only be visiting one restaurant, but if you've read any of my reviews before, you won't be surprised to know that it's Iridescence.  We've been to Iridescence about a half dozen times now and it continues to be an amazing restaurant with unsurpassed service time and time again.  The menu for Iridescence isn't yet available but I'm pumped to see what Executive Chef Don Yamauchi is going to come up with.  If you live in or near the area of Detroit and you've been thinking about trying out some fine dining, I can't more highly recommend Iridescence.  Don't let that stop you from visiting any of the other DRW Restaurants.  There are 21 this year and all of them offer something special.
---
---